USA Road Trip, April 2004
day 1: Massachusetts [11] : day 2: Niagara Falls [6] : day 3: Ontario-Illinois [13] : day 4: Chicago [13]
day 5: Wisconsin-Minnesota [6] : day 6: South Dakota [6] : day 7: Badlands [20] : day 8: Wyoming/Montana [20]
day 9: Yellowstone Park [24] : day 10: Montana/Idaho [8] : day 11: Roslyn [7] : day 12: Seattle [7]
WHAT'S THE STORY?
In April 2004 I took a month off to visit a few friends in different parts of the USA.
As well as visiting Virginia, New York City and Seattle, I went on this epic two-week long coast-to-coast road trip with my friend Steve Jones, helping him move house from Massachusetts to Seattle. We stuffed his Volvo full of his belongings and drove off into the sunset - and adventure!
Day 1: Massachusetts & New York
Tuesday 13th April: Having met up with Steve and his friend Mark on the previous evening, we spent the morning packing Steve's Volvo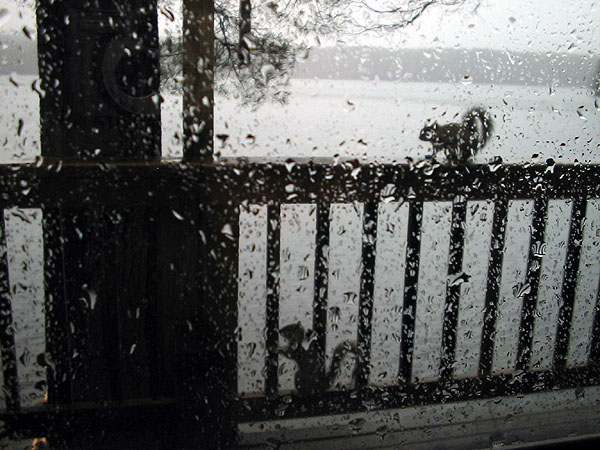 Views from Steve's family's lake-side home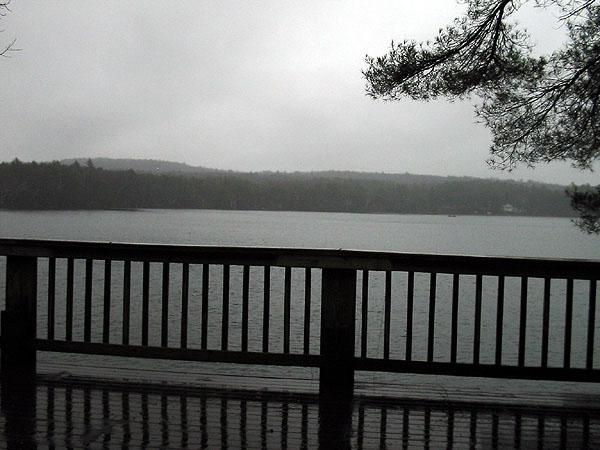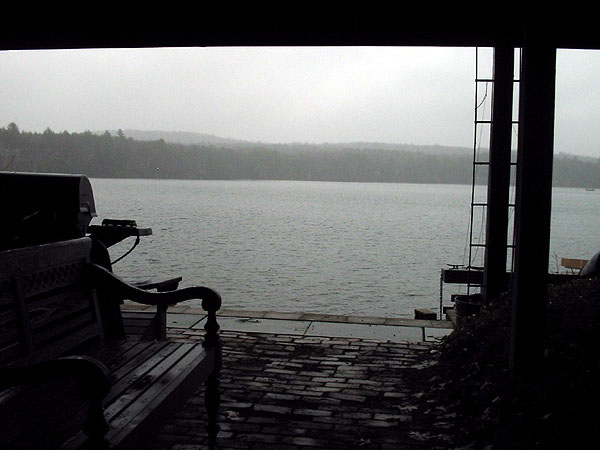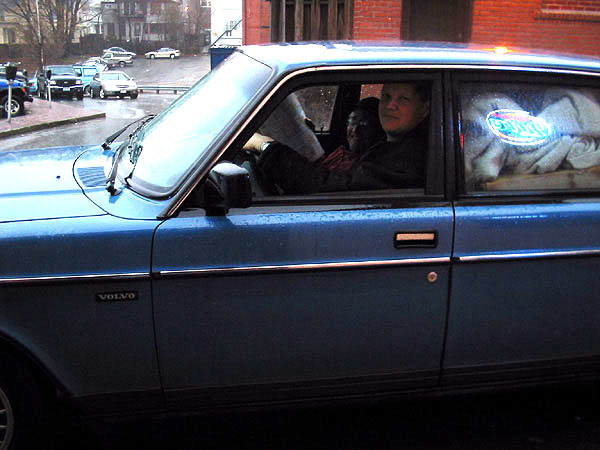 We met up with Steve's friend Alan Maynard, who bought us our first night's dinner and photographed us setting off on our journey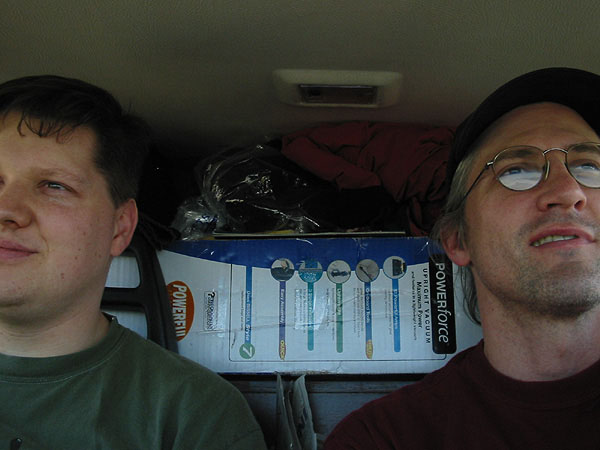 Me and Steve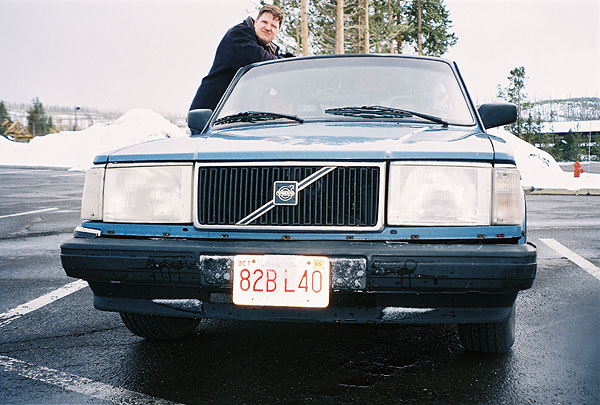 Steve's Volvo, which we would later name 'Marwood' after the character in Withnail and I. Or was it 'Madison' after a couple of nice places of that name we visited? We considered both and I can't remember which it ended up as.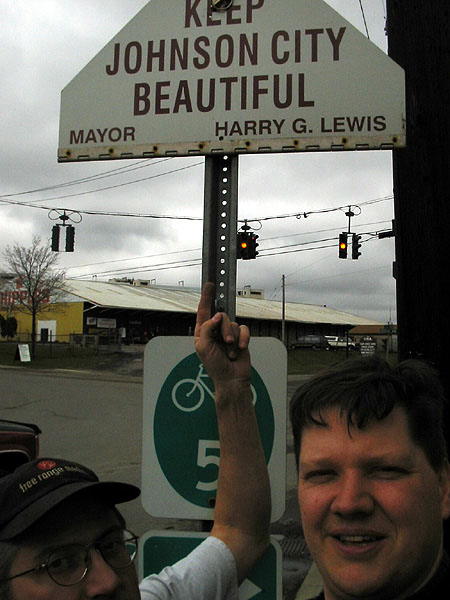 We pulled over in Johnson City to take a pic of the sign to send to our old boss, Eric Johnson, at Saltmine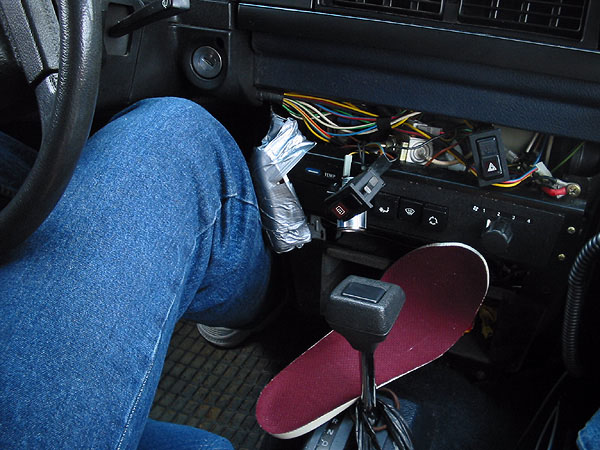 By now we'd realised that I couldn't fit in the drivers seat properly (my right leg was jamming up between the steering wheel and dashboard facia), so Steve removed a section of the facia, re-attaching the switches afterwards. However, this exposed a rather nasty sharp piece of metal, so we covered this using a folded, taped on shoe insole given to us buy a friendly local store owner.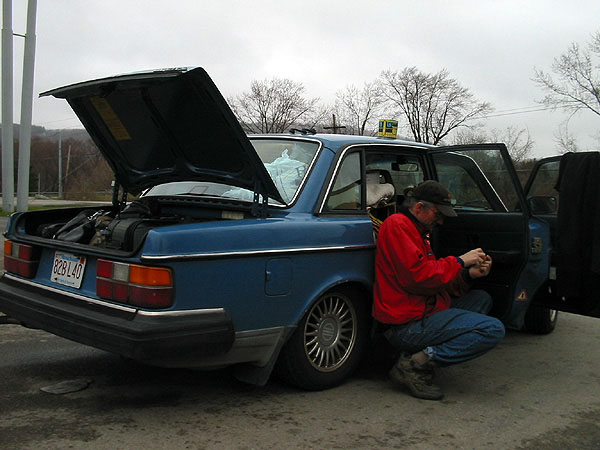 To maximise space inside the heavily stuffed vehicle, Steve also removed back door handles, our now redundant rear-view mirror and other bits and pieces (continuing to make modifications as we drove along).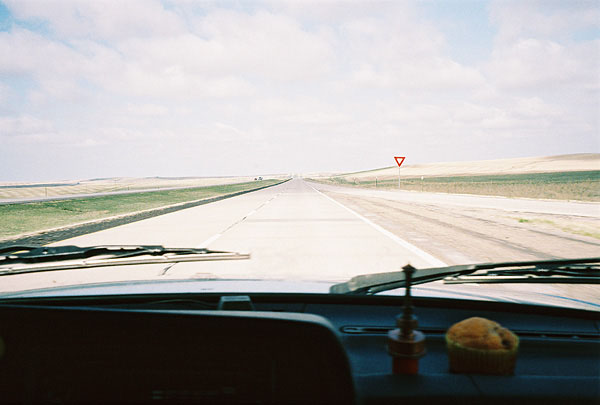 On our dashboard we affixed (via magnet) our mascot: a Seattle space-needle pencil sharpener (belonging to Julea), which would guide us toward our final destination.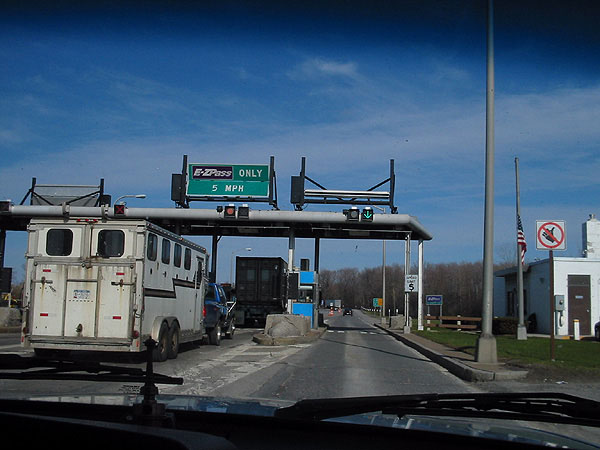 Our first toll booth
Next set of USA Road Trip pics: Niagara Falls


Back to top


Alex photos home page