USA Road Trip, April 2004
day 1: Massachusetts [11] : day 2: Niagara Falls [6] : day 3: Ontario-Illinois [13] : day 4: Chicago [13]
day 5: Wisconsin-Minnesota [6] : day 6: South Dakota [6] : day 7: Badlands [20] : day 8: Wyoming/Montana [20]
day 9: Yellowstone Park [24] : day 10: Montana/Idaho [8] : day 11: Roslyn [7] : day 12: Seattle [7]
Day 9: Yellowstone National Park
Once again our timing was excellent, as they had only opened up the park four days before we got there. This huge national park was possibly the highlight of the whole trip, with its magnificent scenery and abundant wildlife. Sulphur lakes create Martian landscapes and geysers - including the famous Old Faithful - spout up all over. It's hard to do justice to the beauty of the place, so just look at the photos...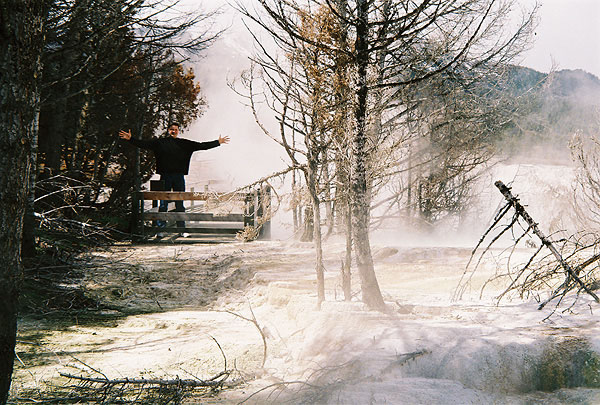 Pose #8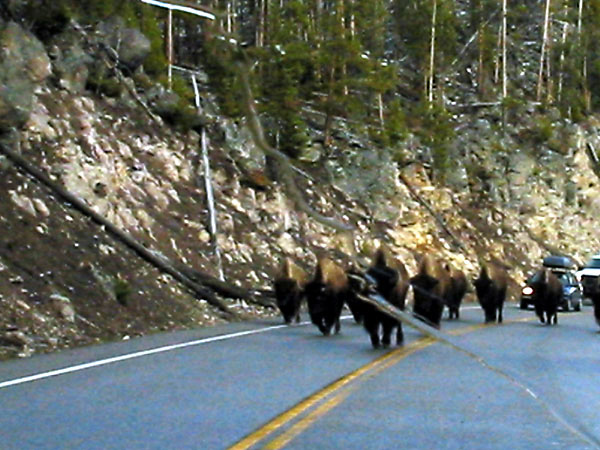 A bison herd...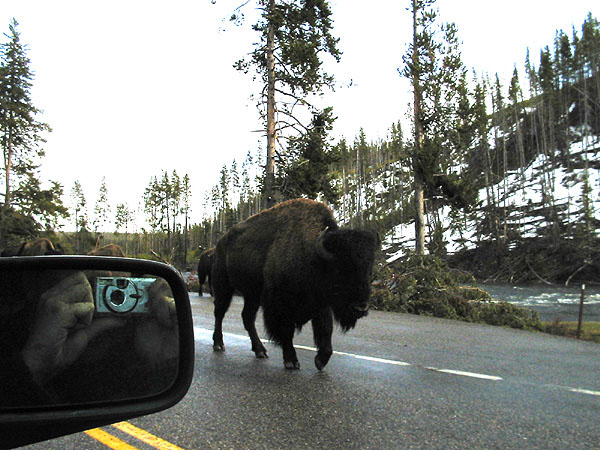 ...approaches the car...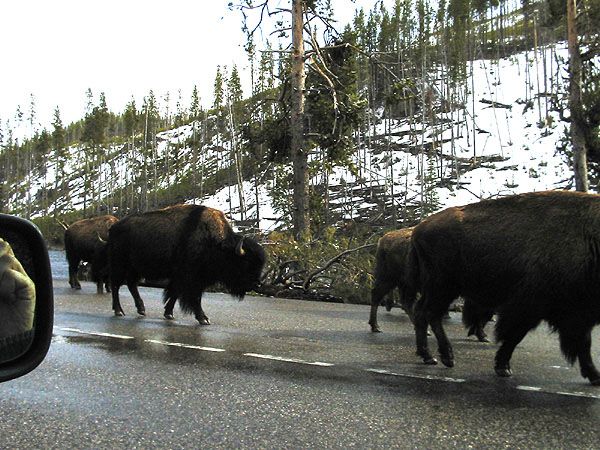 ...and passes by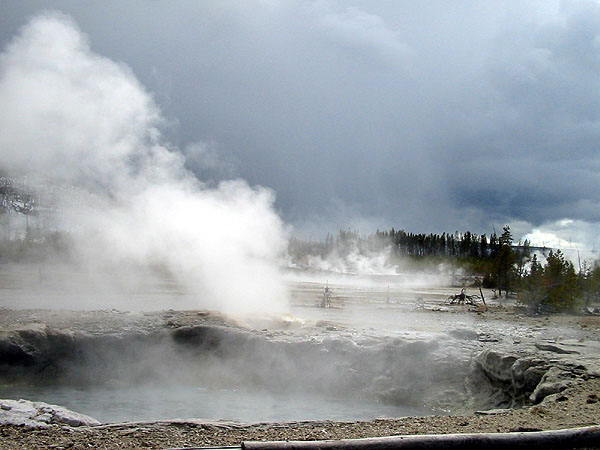 Geyser craters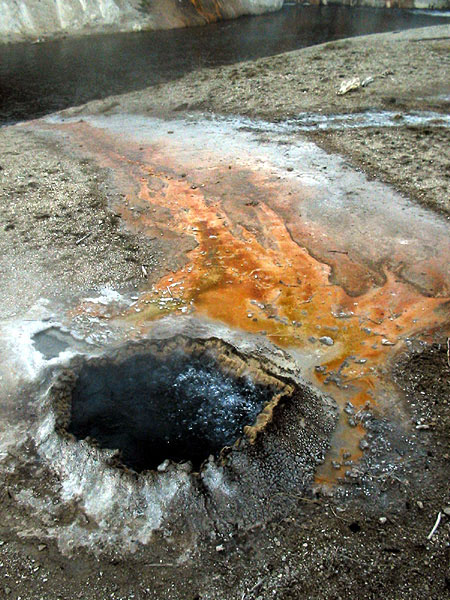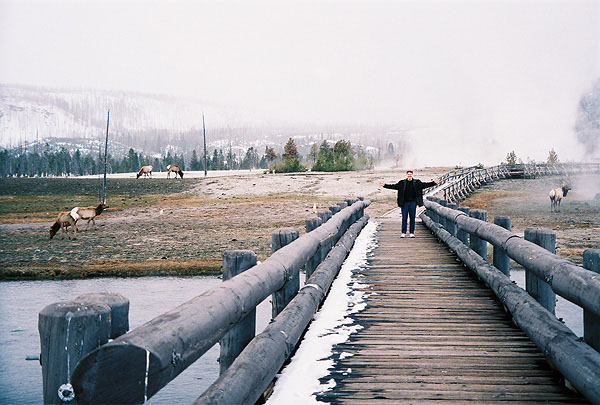 Pose #8, this time with coat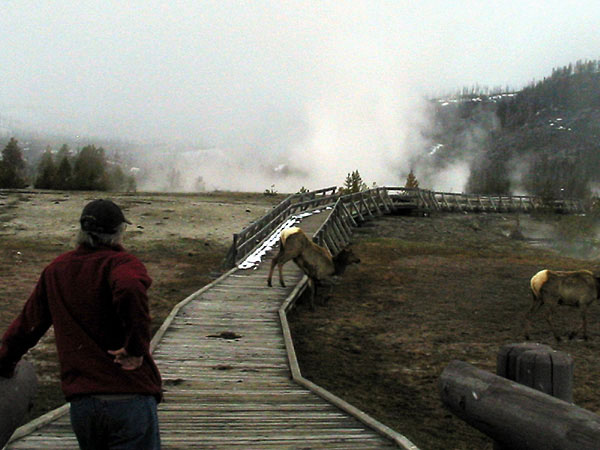 Elk cross by Steve...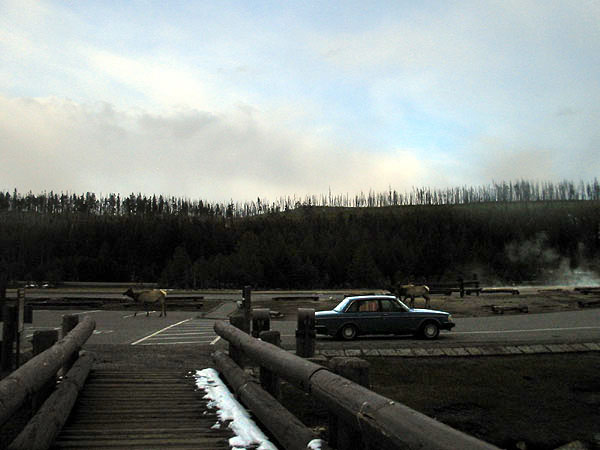 ...and down by our car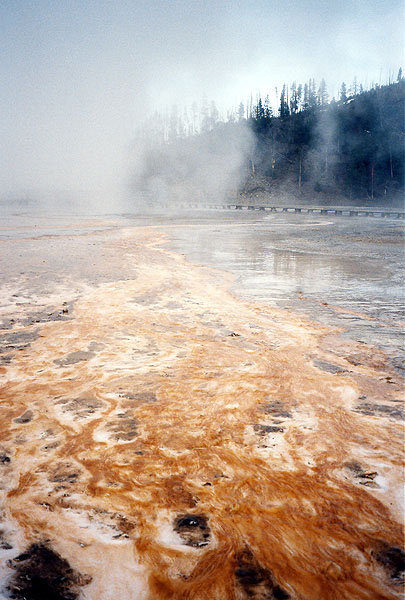 Martian landscapes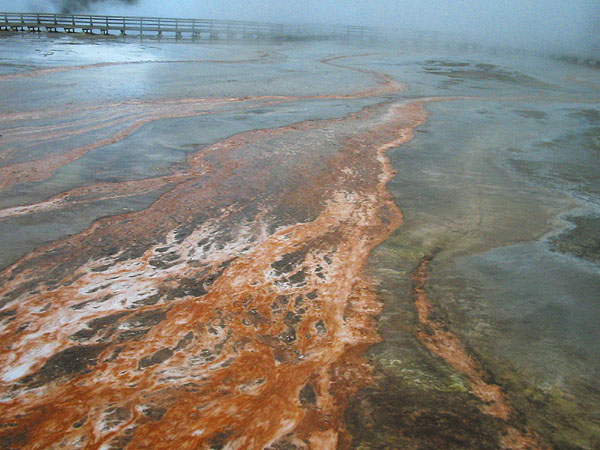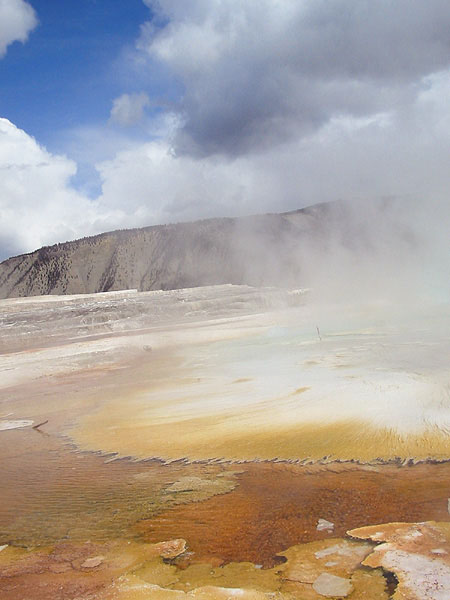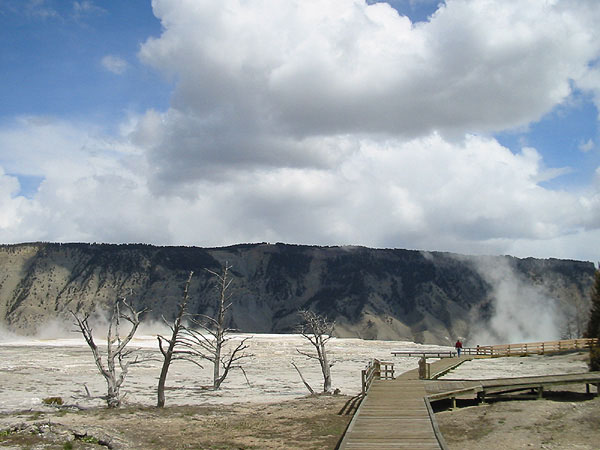 Elevated paths wind all around the steaming geysers. There are no railings, just a few signs saying not to leave the paths - and that every so often someone does, falls through into a hidden lake and boils to death. We decided to stick to the path.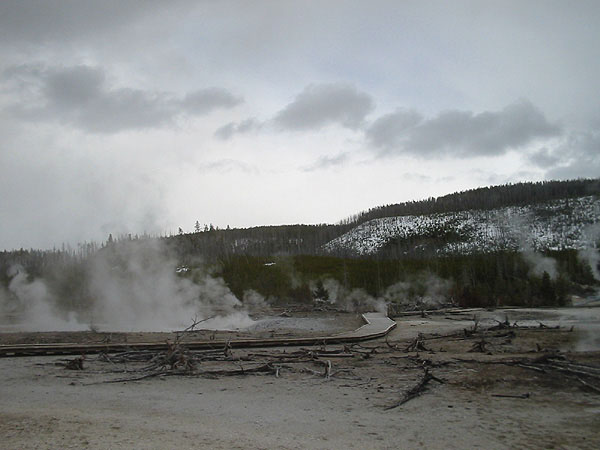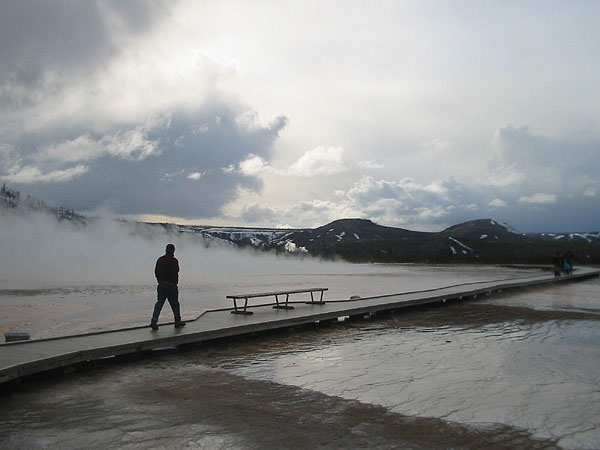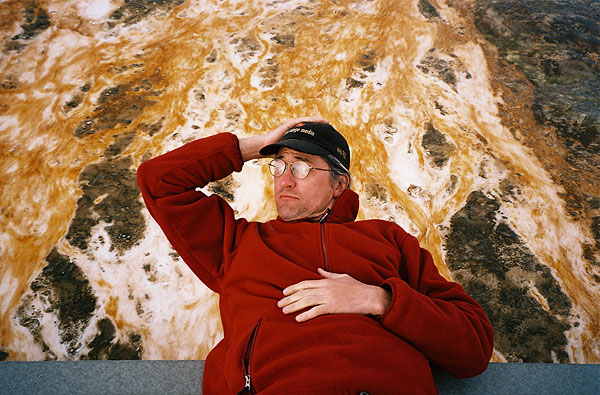 Man on Mars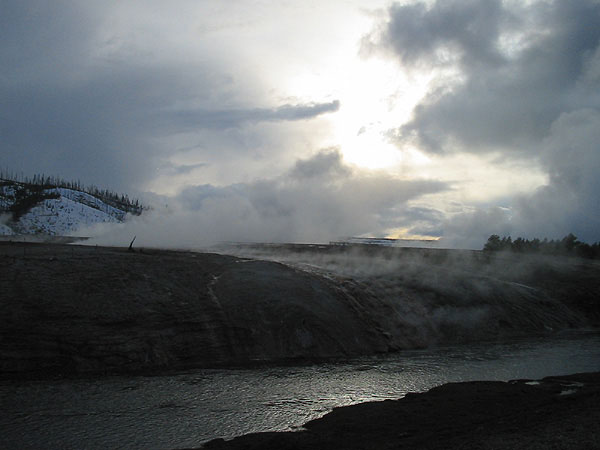 Dusk
Blue mountain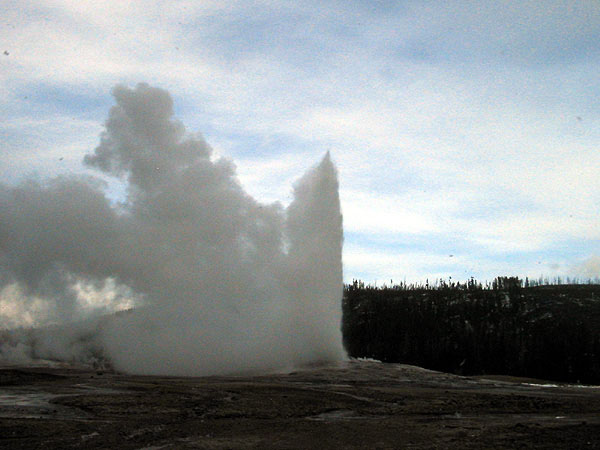 We got to Old Faithful and hung around for a while until it erupted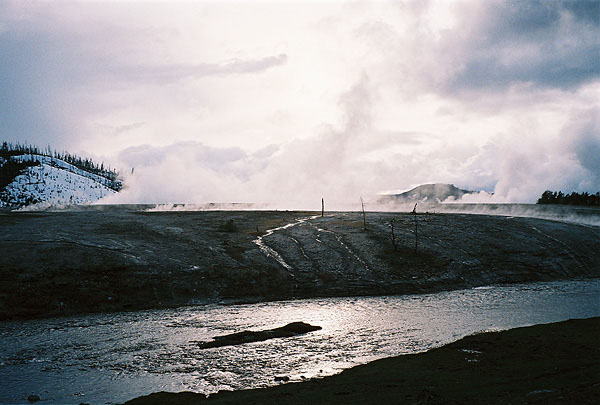 Geyser river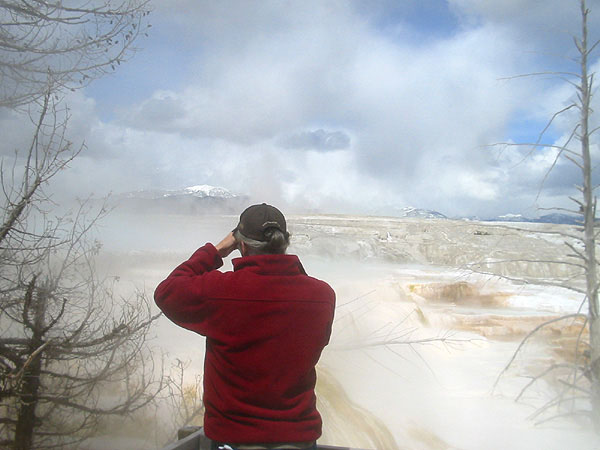 'Look - over there, a badger with a gun!'
(One of the CDs we listened to in the car was my Eddie Izzard CD, which Steve loved)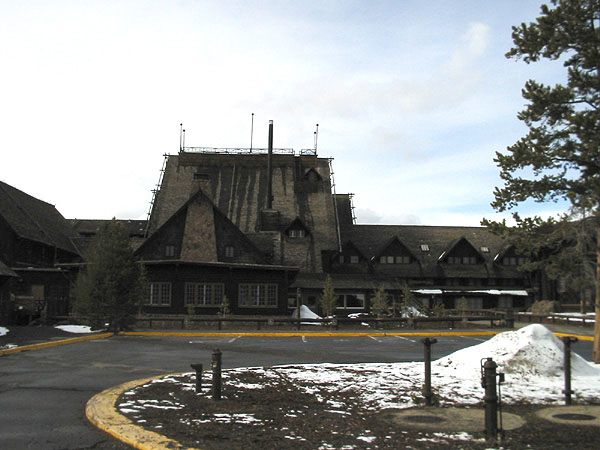 Deserted hotel next to Old Faithfull. The Shining, anyone?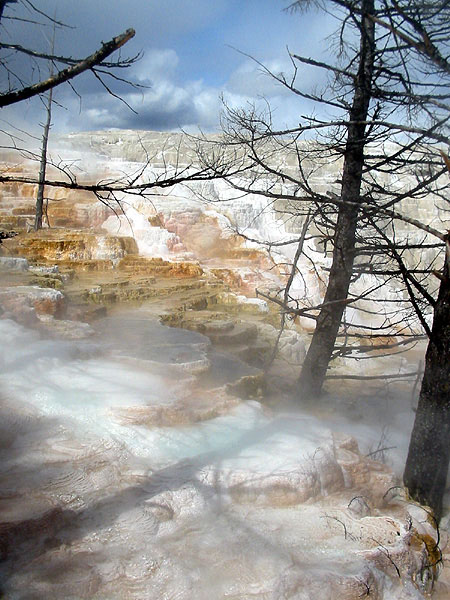 "A land(scape) of contrast"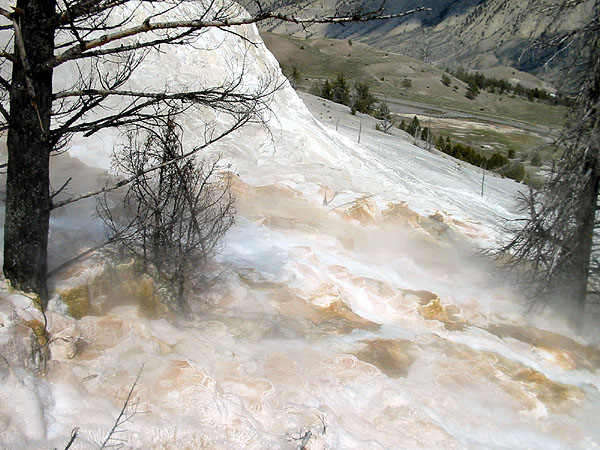 Next set of USA Road Trip pics: Montana & Idaho


Back to top


Alex photos home page