USA Road Trip, April 2004
day 1: Massachusetts [11] : day 2: Niagara Falls [6] : day 3: Ontario-Illinois [13] : day 4: Chicago [13]
day 5: Wisconsin-Minnesota [6] : day 6: South Dakota [6] : day 7: Badlands [20] : day 8: Wyoming/Montana [20]
day 9: Yellowstone Park [24] : day 10: Montana/Idaho [8] : day 11: Roslyn [7] : day 12: Seattle [7]
Day 2: Niagara Falls
"Is that the Niagara Falls?" I asked, looking at the map. Indeed it was, so diversion time up into Canada.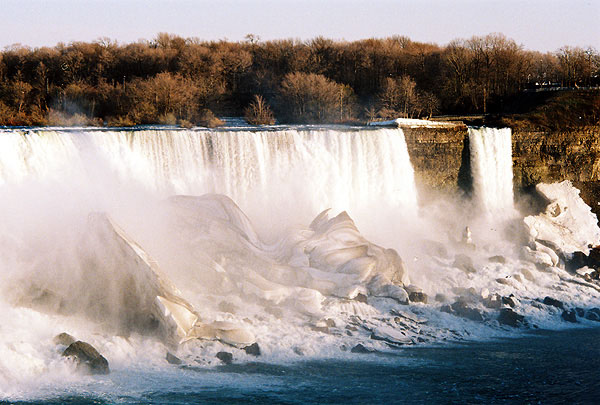 Turs out that Niagara Falls is actually a pair of Falls: Canadian and American. You can see both from the Canadian side of the river (the USA side has a tower reaching out part way so you can see the American Falls). Above is the American Falls.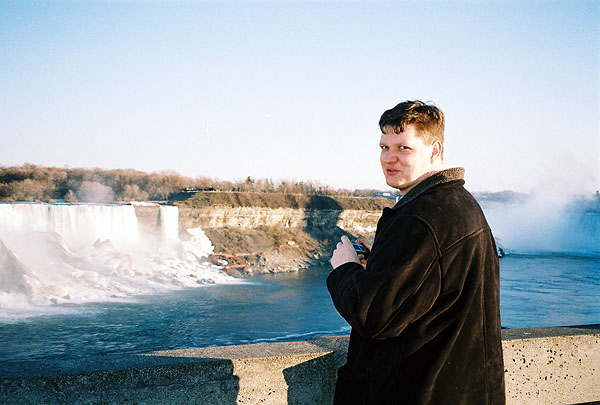 When I later came to look at this photo I noticed the weird shadow on the cliff wall in the background. It's so placed that it looks like my shadow on a minature set, but it's actually from a nearby building.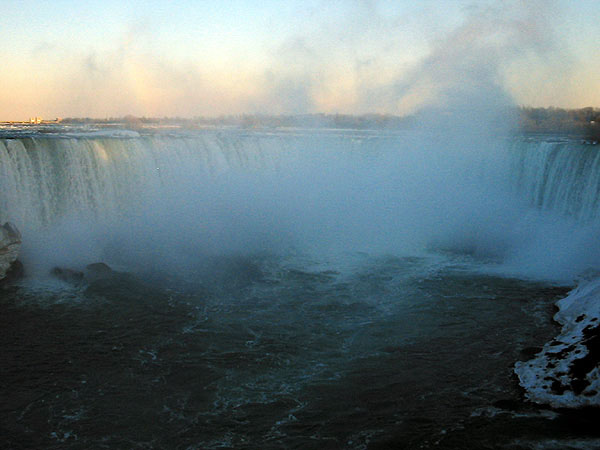 Canadian Falls. First movie reference of the day: Superman 2.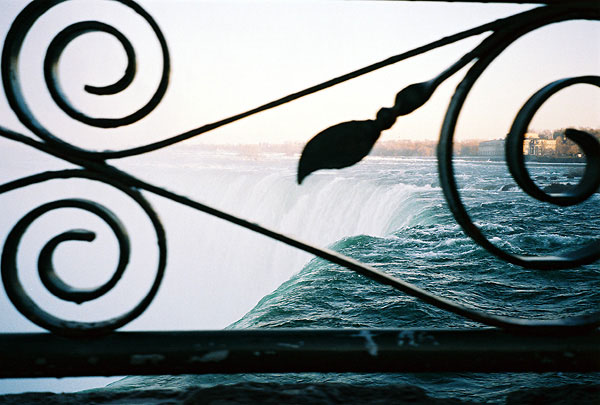 Through railings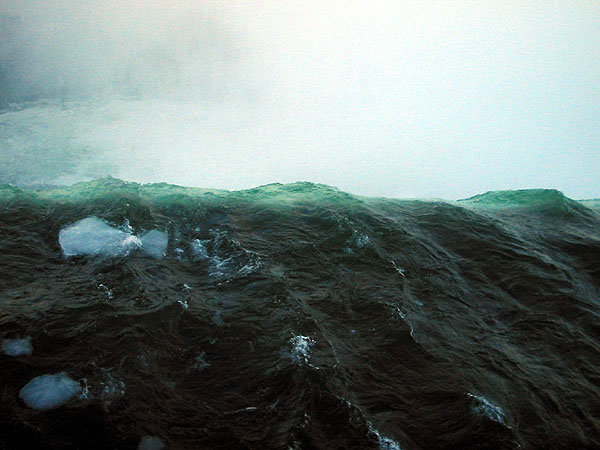 Over the edge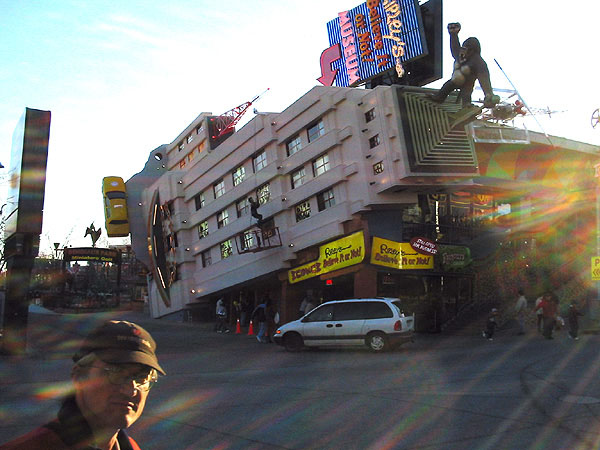 The city around the Falls is a tacky tourist trap, though it does boast a building constructed like a falling skyscraper.
Passing through Canada it was strange to see the Queen on the coins. Working out Pounds to US Dollars to Canadian Dollars was confusing, as was reading road signs in KM rather than miles.
We worried that the KM/Miles exchange rate would change while we were over there and it would take us 2 days longer to get back.
Next set of USA Road Trip pics: Ontario-Illinois


Back to top


Alex photos home page