USA Road Trip, April 2004
day 1: Massachusetts [11] : day 2: Niagara Falls [6] : day 3: Ontario-Illinois [13] : day 4: Chicago [13]
day 5: Wisconsin-Minnesota [6] : day 6: South Dakota [6] : day 7: Badlands [20] : day 8: Wyoming/Montana [20]
day 9: Yellowstone Park [24] : day 10: Montana/Idaho [8] : day 11: Roslyn [7] : day 12: Seattle [7]
Day 10: Montana & Idaho
We had stayed the night in Laurel, the only bad motel experience of our journey (as Steve observed:
'these people crawled out of trailers on flippers and evolved into motel owners').
At a local breakfast bar I finally got into the concept of free refills and had 7 cups of coffee.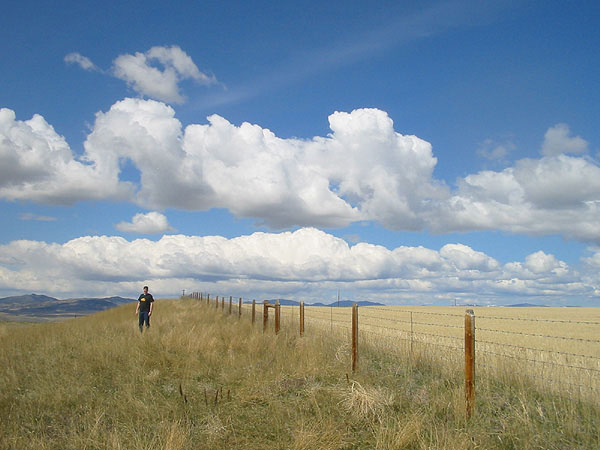 We pulled over and took a moment to take in the scenery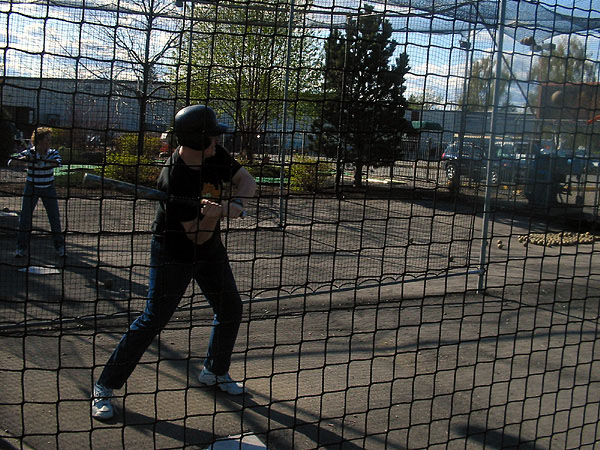 Hitting a small town, I lived the American Dream by spending 40 minutes (and many quarters) in a batting cage. "You made a woman miow?"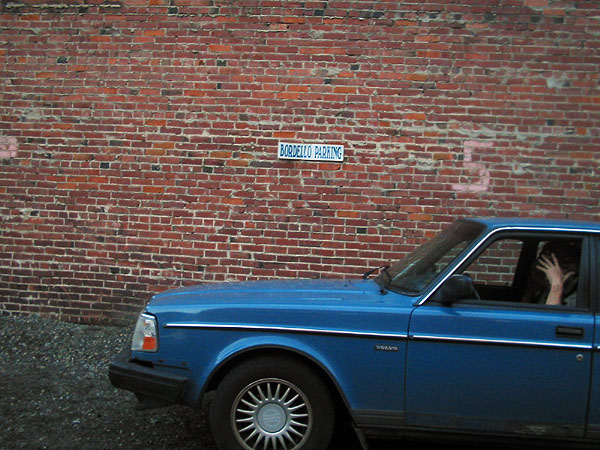 In the evening we passed through a little town which featured a Bordello Museum (closed, unfortunately)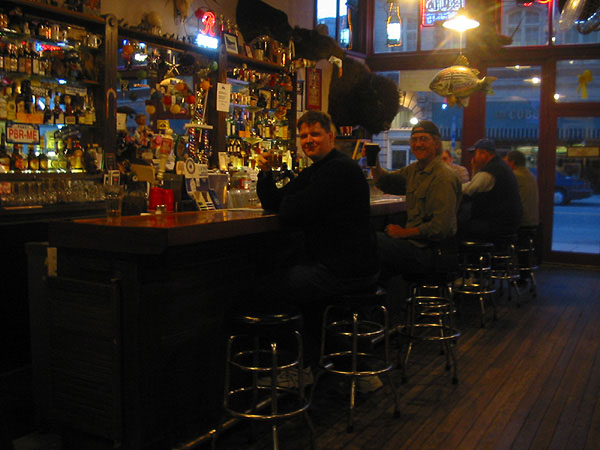 ...and a great local bar/restaurant called the 1313 Club... here the owner took a photo of us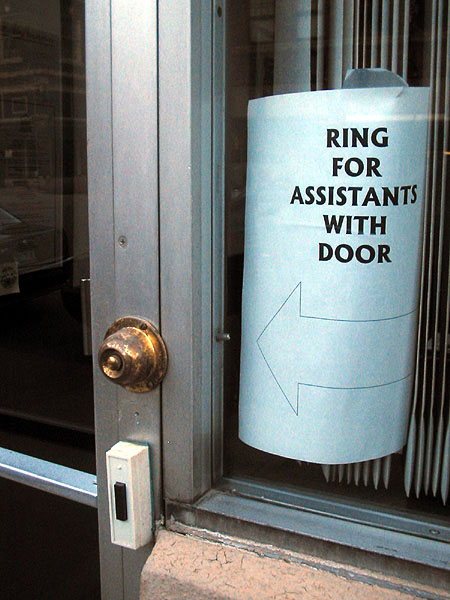 This town was also where we saw our favourite sign of the trip.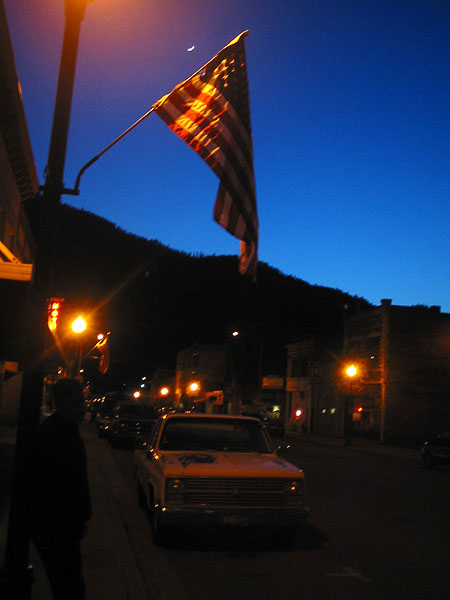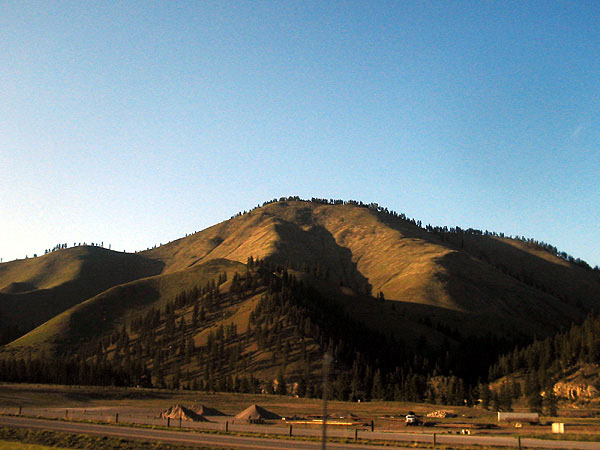 Mountains on the way to Seattle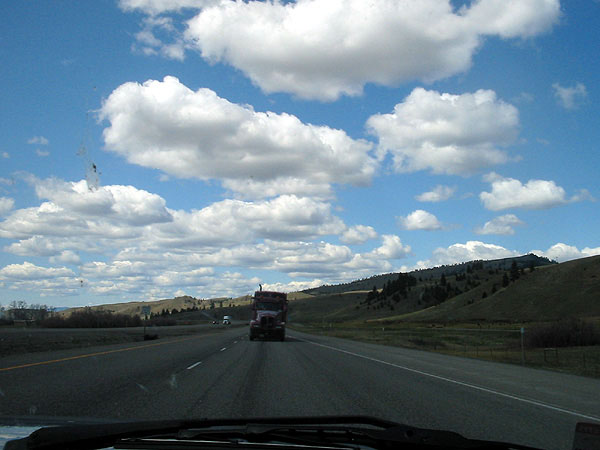 A bad view to see when driving along the highway. Actually, this truck wasn't about to hit us head on, it was being towed backwards on a pick-up truck
Next set of USA Road Trip pics: Roslyn


Back to top


Alex photos home page